Medical & Dread Disease Plans
Family Guardian Refundable Hospital Income Protection Plan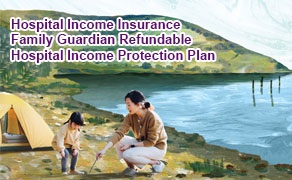 Accidents and illnesses are unpredictable and will cause you unexpected financial burden. Family Guardian Refundable Hospital Income Protection Plan (The "Plan") provides you the solution to be well prepared for the rainy days. If the Life Insured needs to stay in the hospital due to Injury or Sickness, the Plan will provide the Daily Hospital Income Benefit as financial support, allowing you to recover well with peace of mind.
More
Family Care Dread Disease Protection Plan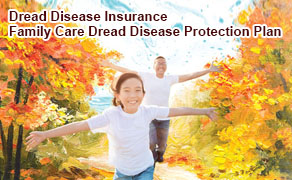 When a dread disease strikes, not only will you lose your health, but also your wealth. With sophisticated planning ahead to safeguard the health for you and your loved ones, you will have confidence to face any challenges. Family Care Dread Disease Protection Plan (The "Plan") is an insurance solution includes dread disease and life protection with savings element. The Plan provides coverage for up to 118 illnesses including common dread diseases such as Cancer, Stroke and Heart Attack. Also, if the Covered Family Members are diagnosed with Cancer, the Family Cancer Benefit of the Plan will offer additional benefit to give you and your family members extra peace of mind.
More
Health Supreme Medical Plan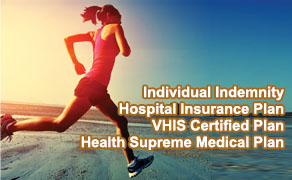 Health Supreme Medical Plan (The "Plan") is a Certified Plan under the Hong Kong Government's Voluntary Health Insurance Scheme ("VHIS") and complies with the requirements of the scheme in product design. The premiums paid for the Plan is eligible for the tax deduction under the Inland Revenue Ordinance (Cap.112). Moreover, the Plan provides several choices of benefit classes which can fulfill your personal needs and offers you and your family a comprehensive medical insurance, renewal is guaranteed up to the Age of 100 years of the Insured Person.
More
Disclaimer
1.
Chong Hing Bank Limited ("Chong Hing Bank") acts as an appointed insurance agency of Hong Kong Life Insurance Limited ("Hong Kong Life"), and is licensed Insurance Agency by the Insurance Authority ("IA").
2.
Chong Hing Bank's role is limited to acting as Hong Kong Life's agent of distributing the insurance products in Hong Kong only. Chong Hing Bank shall not be responsible or liable for any matters in relation to such insurance products which are provided by Hong Kong Life as the principal.
3.
The information contained in this webpage is not and shall not form any part of a contract of insurance and is intended for general reference only. The details, terms and conditions for all insurance products are set out in the terms, conditions and exclusions of respective Insurance Policies issued by Hong Kong Life.
4.
This webpage does not constitute any offer, invitation, recommendation, representation, warranty, advice or solicitation with respect to any insurance products.
5.
The insurance products are issued by Hong Kong Life and all insurance applications are subject to Hong Kong Life's underwriting and acceptance. Chong Hing Bank shall not be responsible for any matters in relation to the insurance products provided and the information of other websites linked to Chong Hing Bank's website.
6.
Hong Kong Life is authorised and regulated by the IA to carry out life insurance business in Hong Kong.
7.
The insurance products referred to in this webpage are products of Hong Kong Life but not Chong Hing Bank. In respect of any eligible dispute (as defined in the Terms of Reference for the Financial Dispute Resolution Centre in relation to the Financial Dispute Resolution Scheme*) arising between Chong Hing Bank and the customer out of the insurance product selling process or processing of the related transaction, Chong Hing Bank is required to enter into a Financial Dispute Resolution Scheme process with the customer; however any other dispute over the insurance products (such as contractual or underwriting terms) of the insurance products should be resolved or handled between Hong Kong Life and the customer directly.
*Source: Financial Dispute Resolution Centre website https://www.fdrc.org.hk/
Customer Services Hotline:
(852) 3768 6888
Email:
customerservice@chbank.com