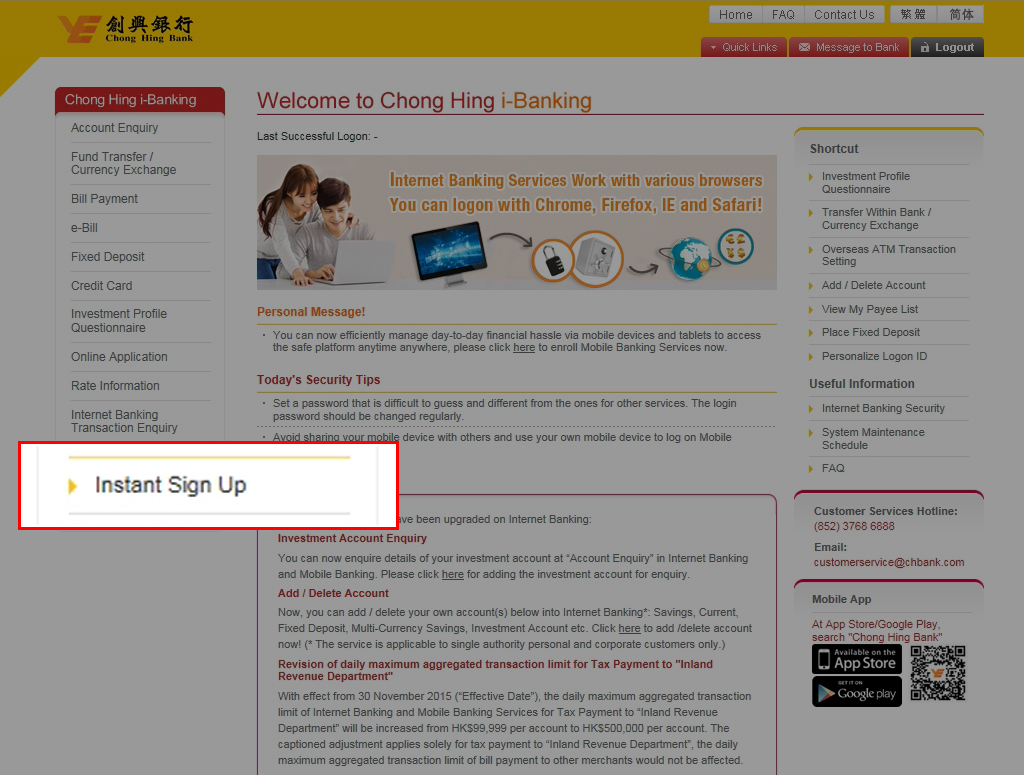 Connect to Internet Banking Services and then click "Mobile Banking Instant Sign Up".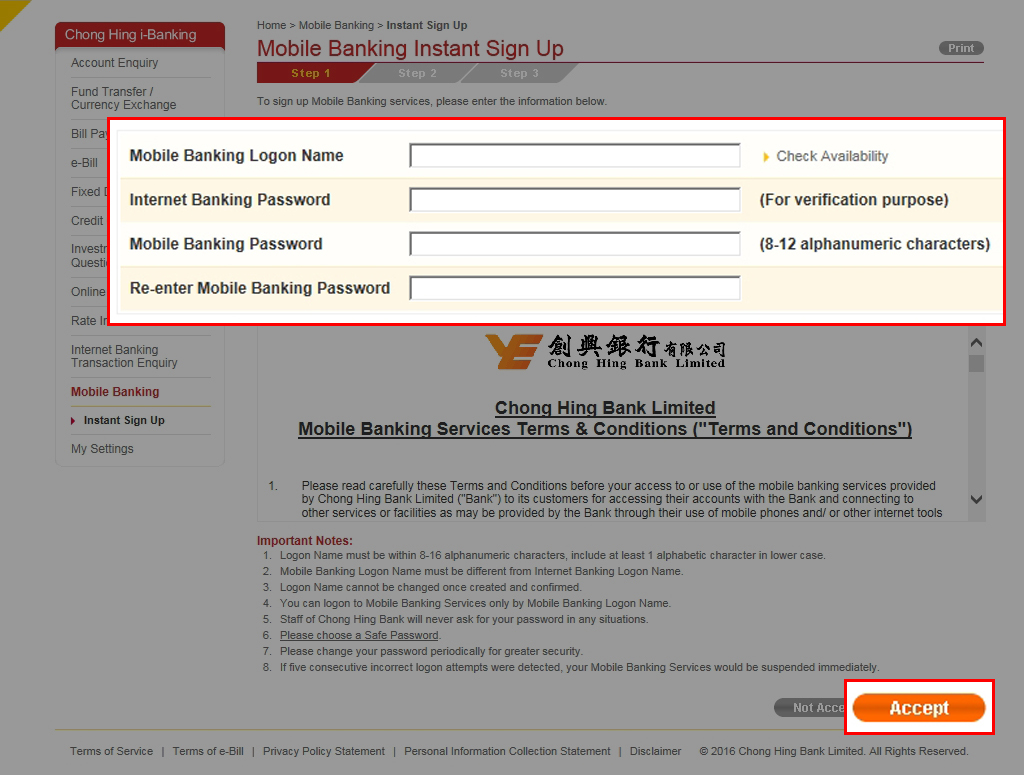 Step 1. Create Logon Name and Password
• Follow the onscreen instructions given to input relevant information.
• Read and agree the Terms and Conditions for "Chong Hing's Mobile Banking Services" and then click "Accept" to continue.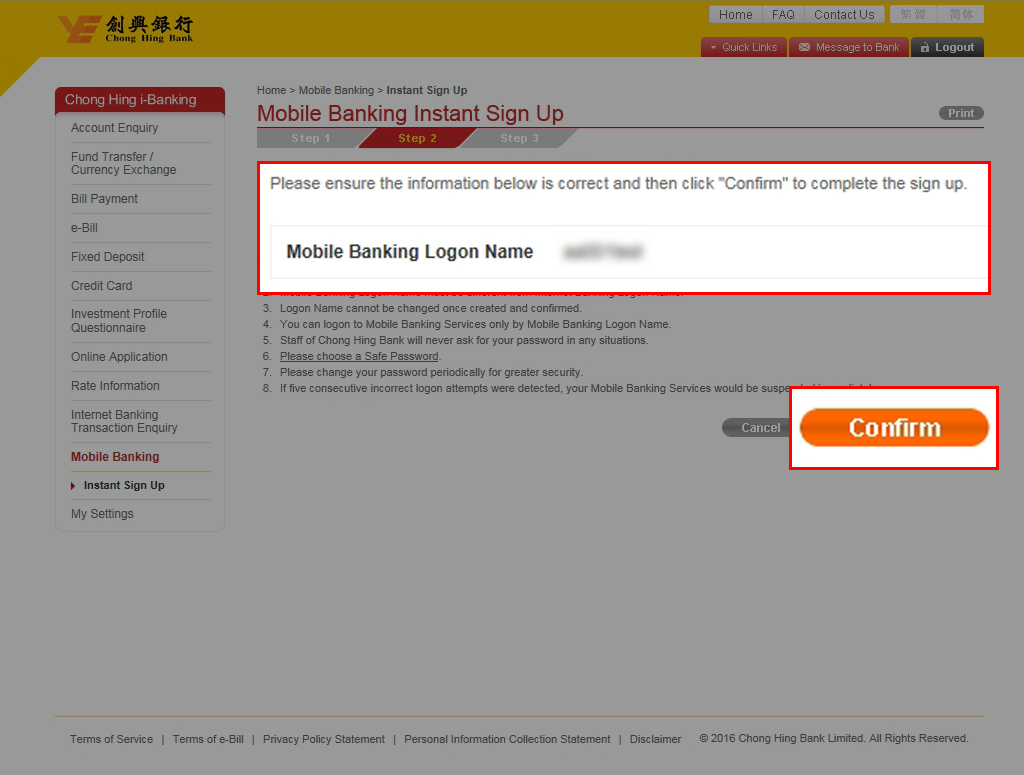 Step 2. Information Verification
• Verify the defined Mobile Banking Logon ID and click "Confirm" to complete the registration process.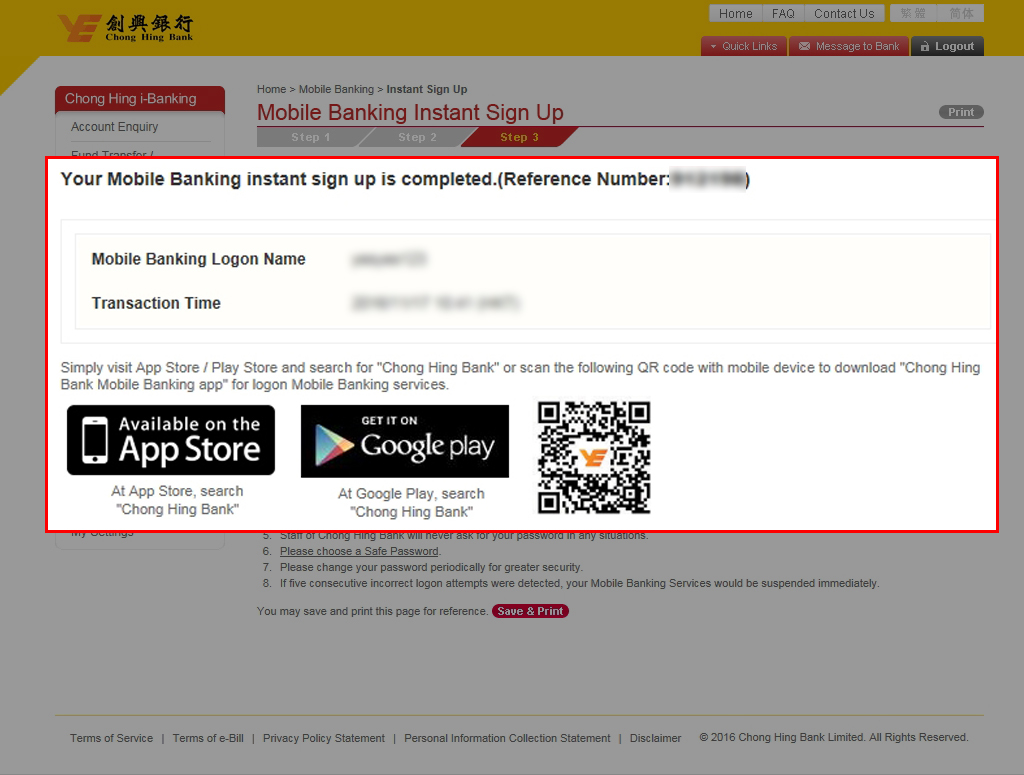 Step 3. Completion of Sign Up
• Having completed the registration of Mobile Banking Services successfully and download "Chong Hing Bank Mobile App", you will be able to use Mobile Banking Services immediately by using the Mobile Banking Logon Name.
Browsing Internet Banking Services by mobile phone or tablet computer is not supported. Please logon Chong Hing Bank Internet Banking via PC browser and then activate the Mobile Banking Services.
Download and Install Chong Hing Mobile App