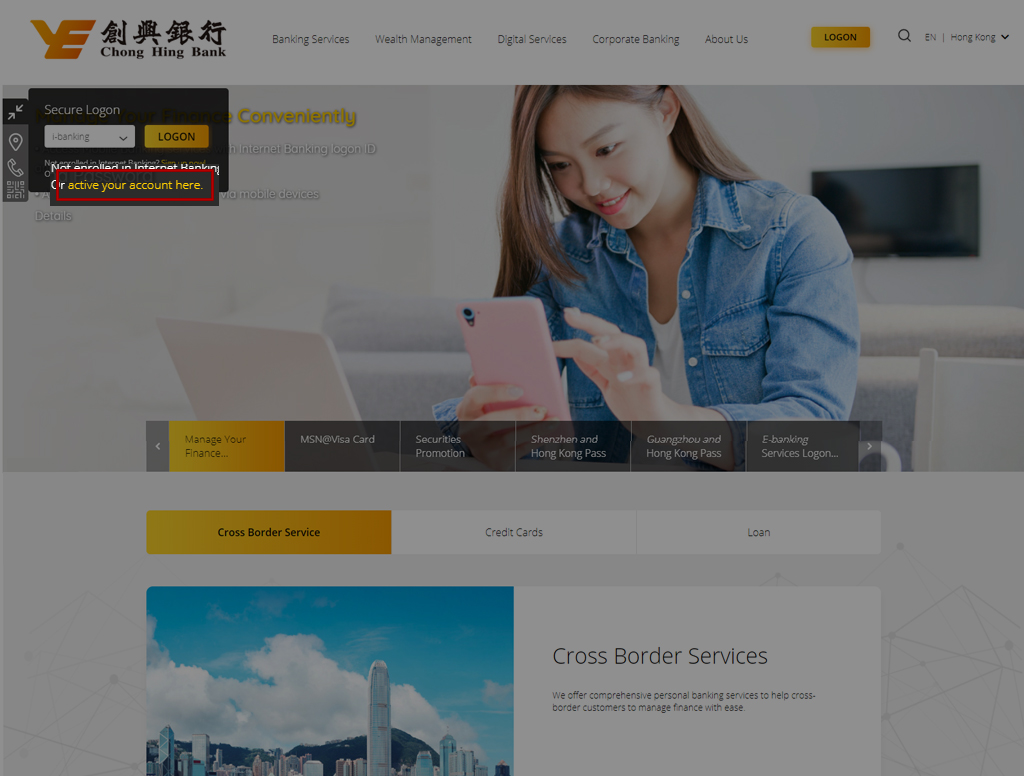 Click "activate your account here" button in the Homepage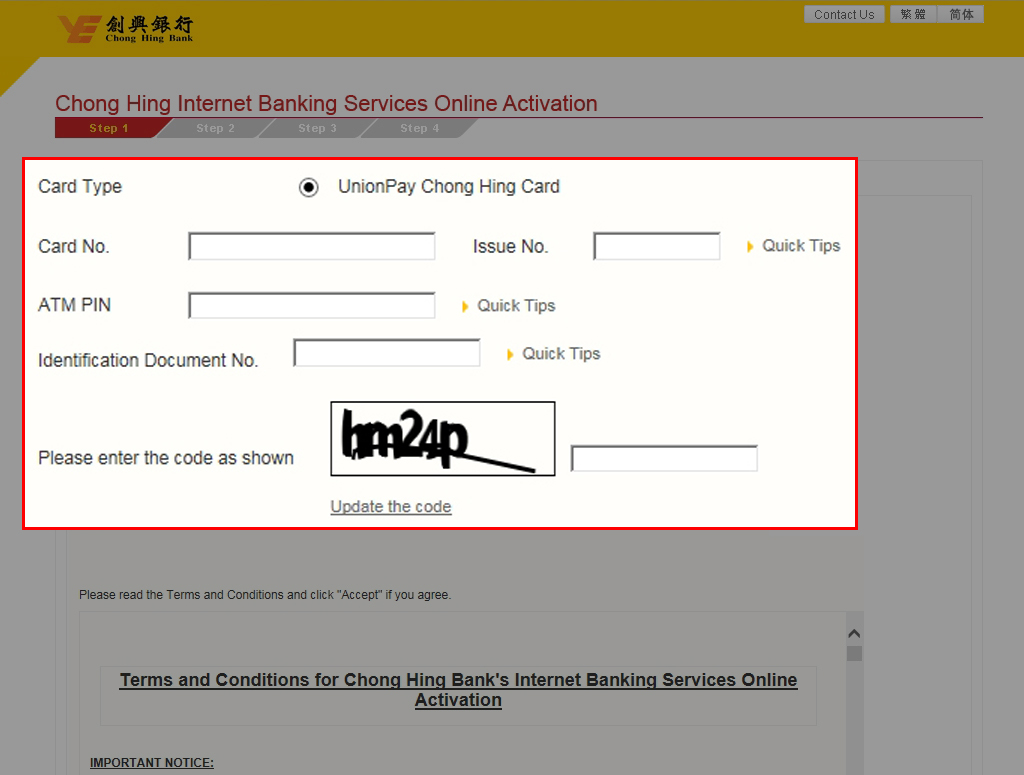 Step 1. Identify Verification
• Input Chong Hing card information, your HKID number/Passport number and the verification code.




• Read and agree the Terms and Conditions for "Chong Hing's Internet Banking Services Online Activation" and then click "Accept" to continue.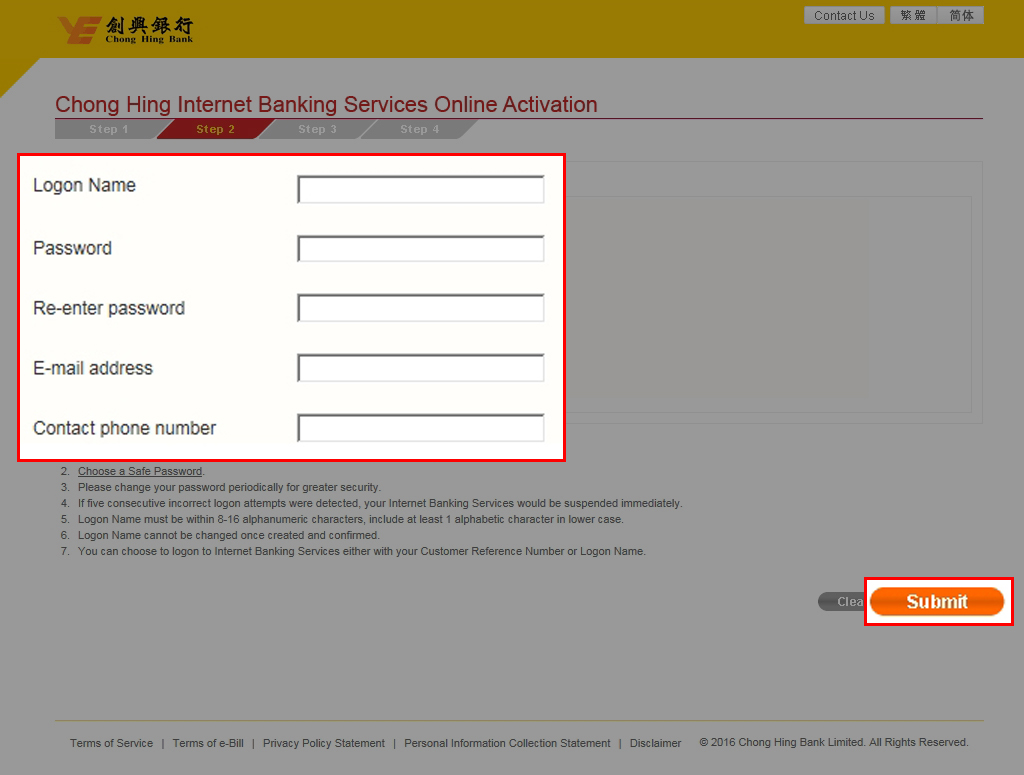 Step 2. Create Account Information
• Input your logon name, password, e-mail address and contact phone number.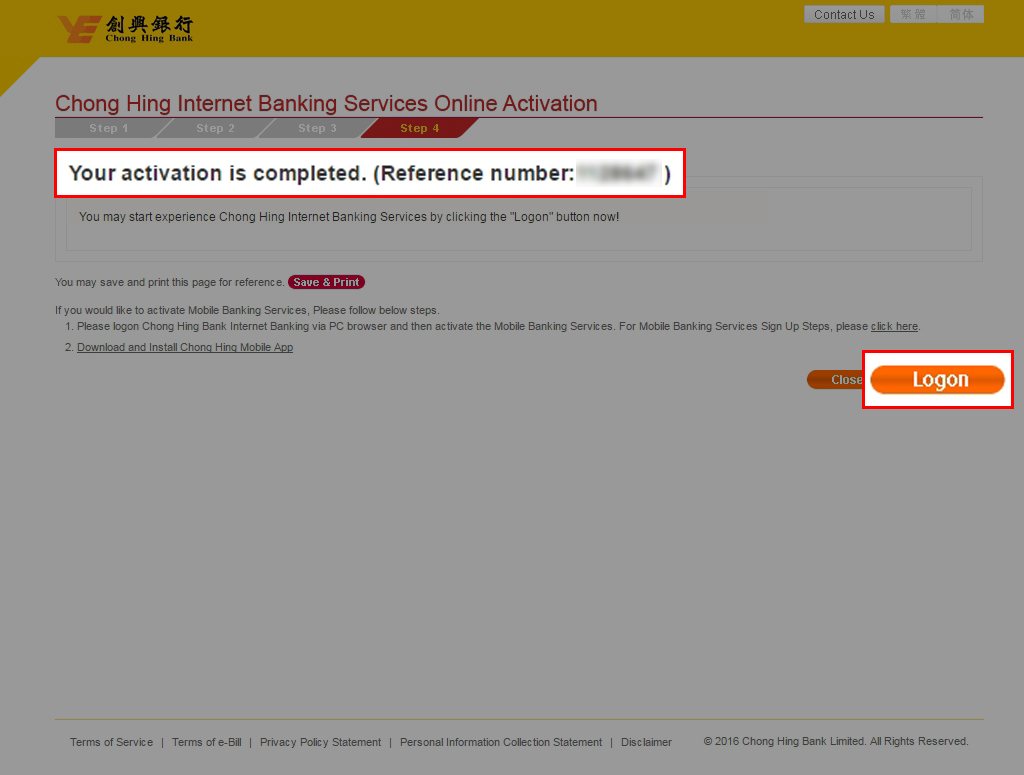 Step 3. Completion of Activation
• Activation completed. Click "Logon" *to start Chong Hing Internet Banking Services.